VISIONAIRE LONDON® - 2013 to date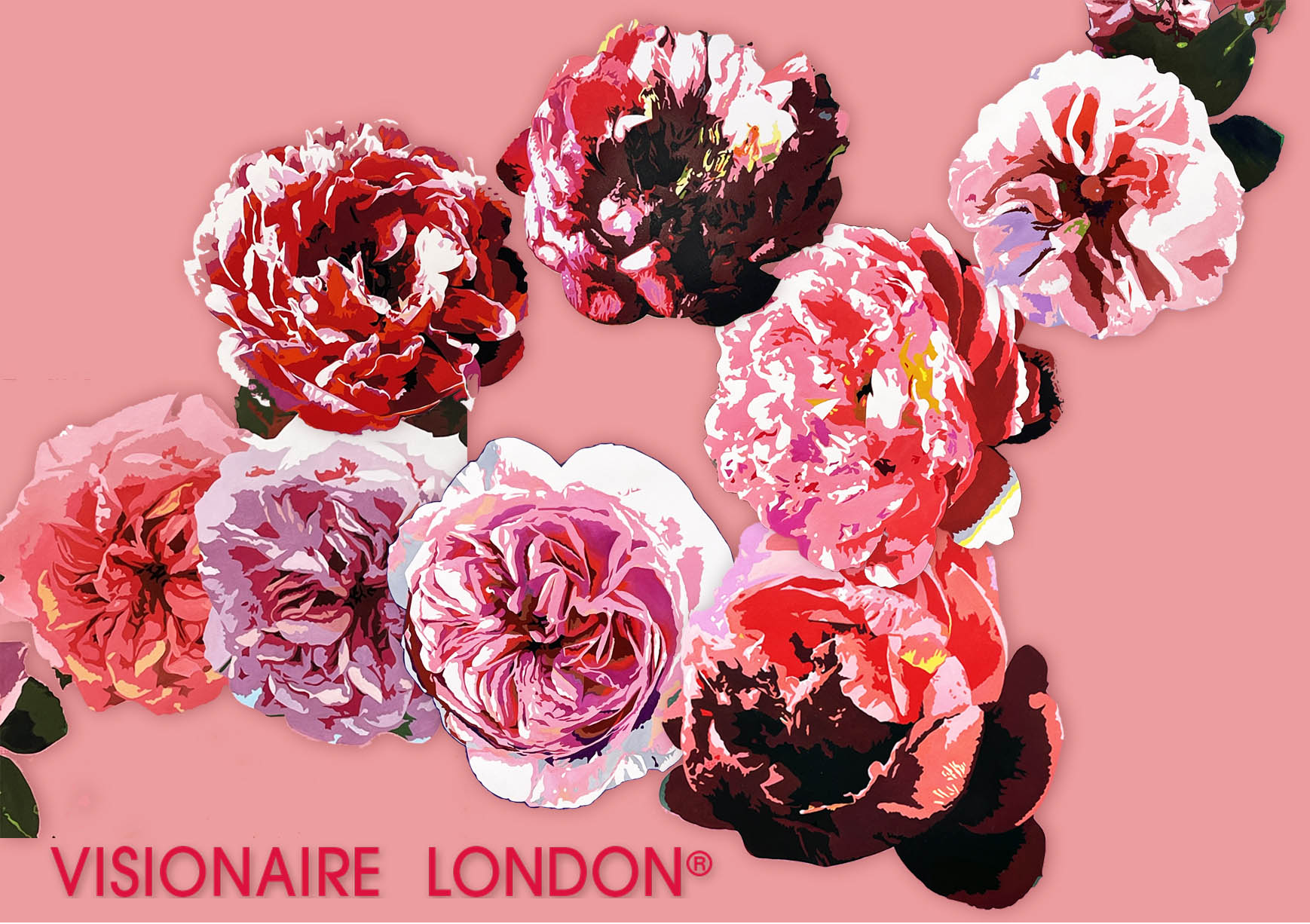 The brief
We set up VISIONAIRE LONDON® as boutique art gallery - your GO-TO agency for original colourful, intricate and fashion-inspired artwork.

• a portfolio of different categories of artworks - oils, silks, etchings - from fashion portraits to abstracts

• each artwork can be purchased online - there is a currency converter for international collectors

What we did
The site is a reflection of modern contemporary portraiture and innovative floral abstracts and serves as a hub to attract VISIONAIRE's international art collectors.
All artwork is listed by annual series and available to purchase online via SquareUp payment processor or paypal.
We also added the E-communications facility for marketing activities as well as its Instragram profile which is managed on an ongoing basis - with new posts and Insta stories to promote artwork and international exhibitions.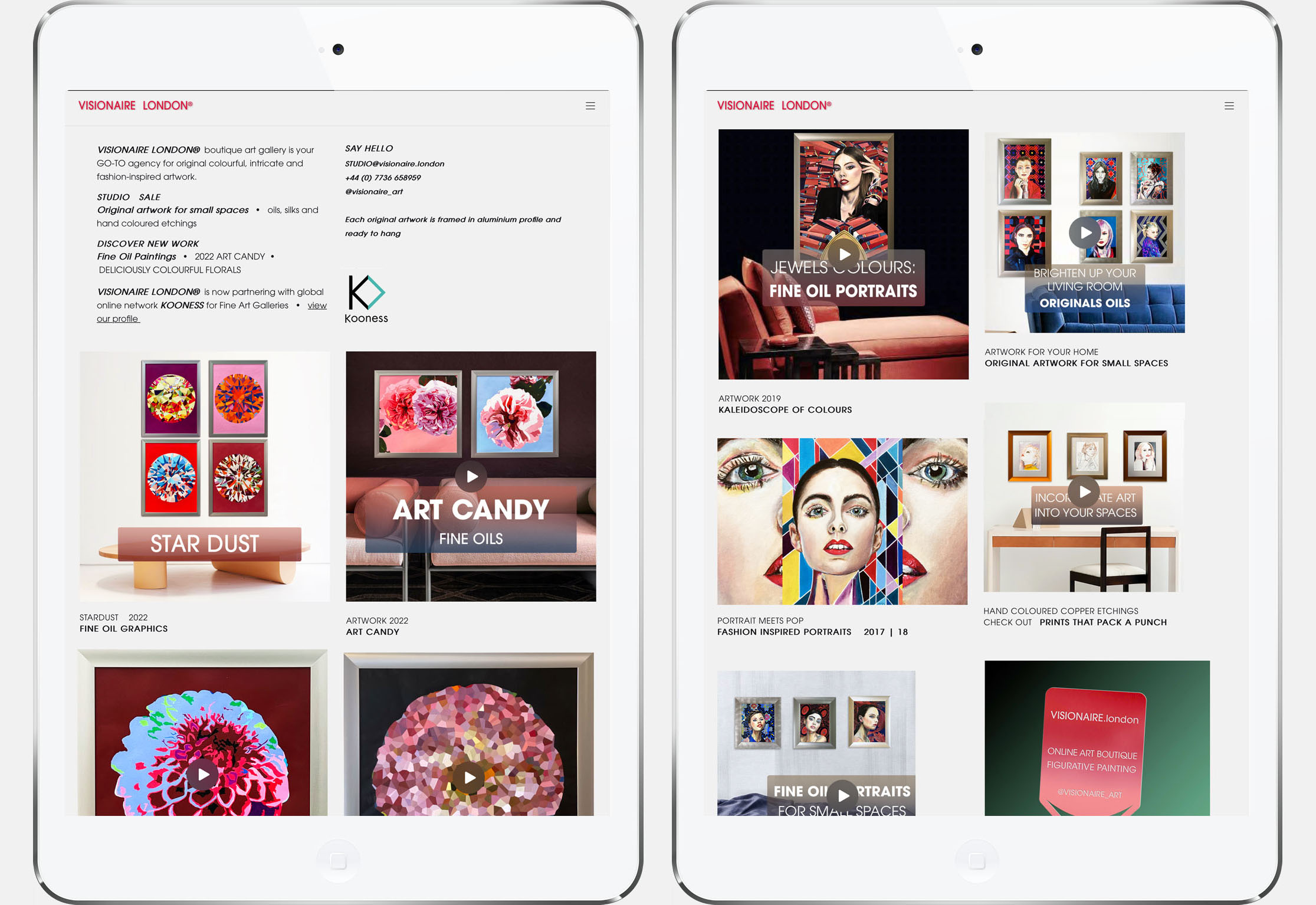 HOME page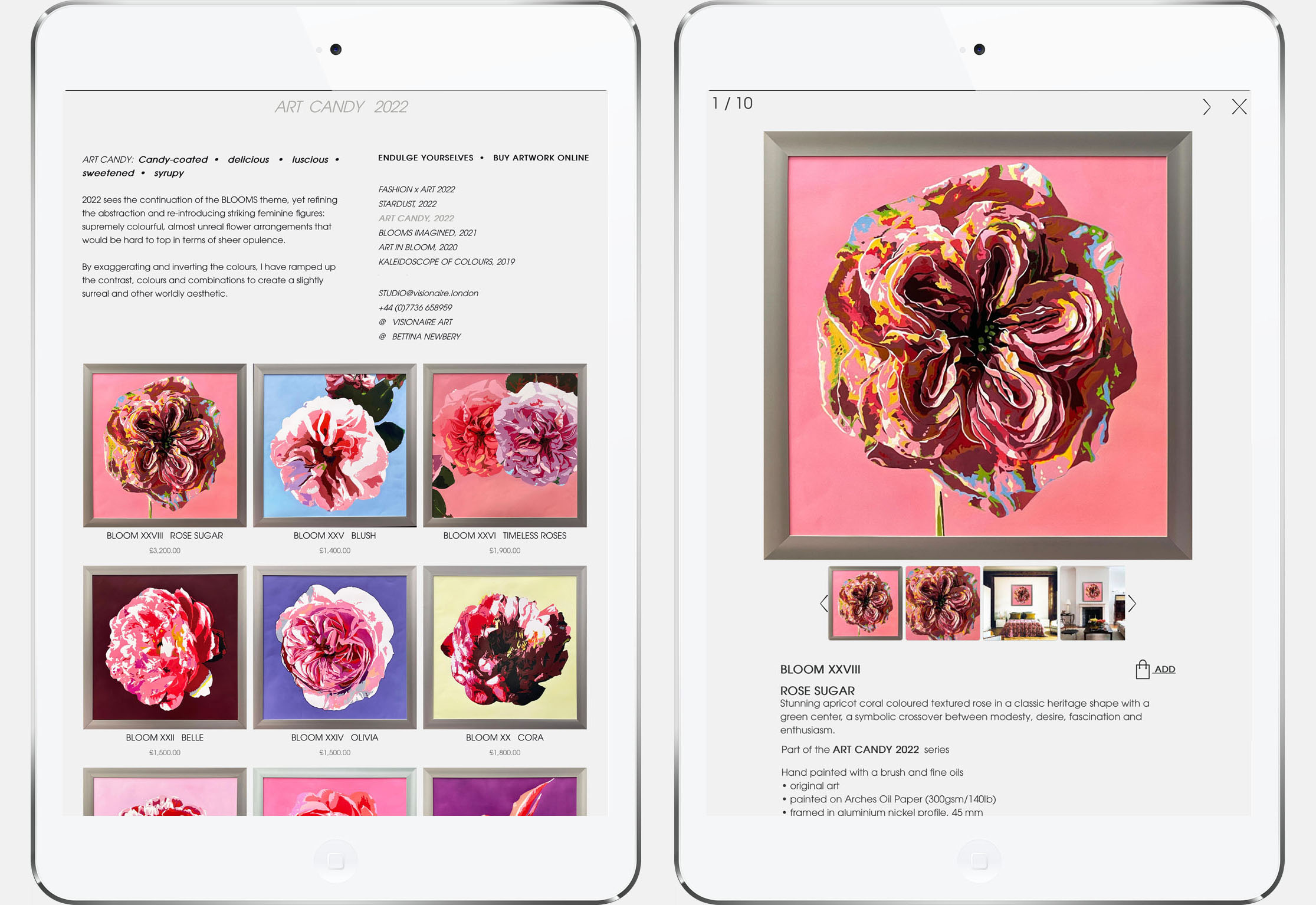 ART CANDY 2022 series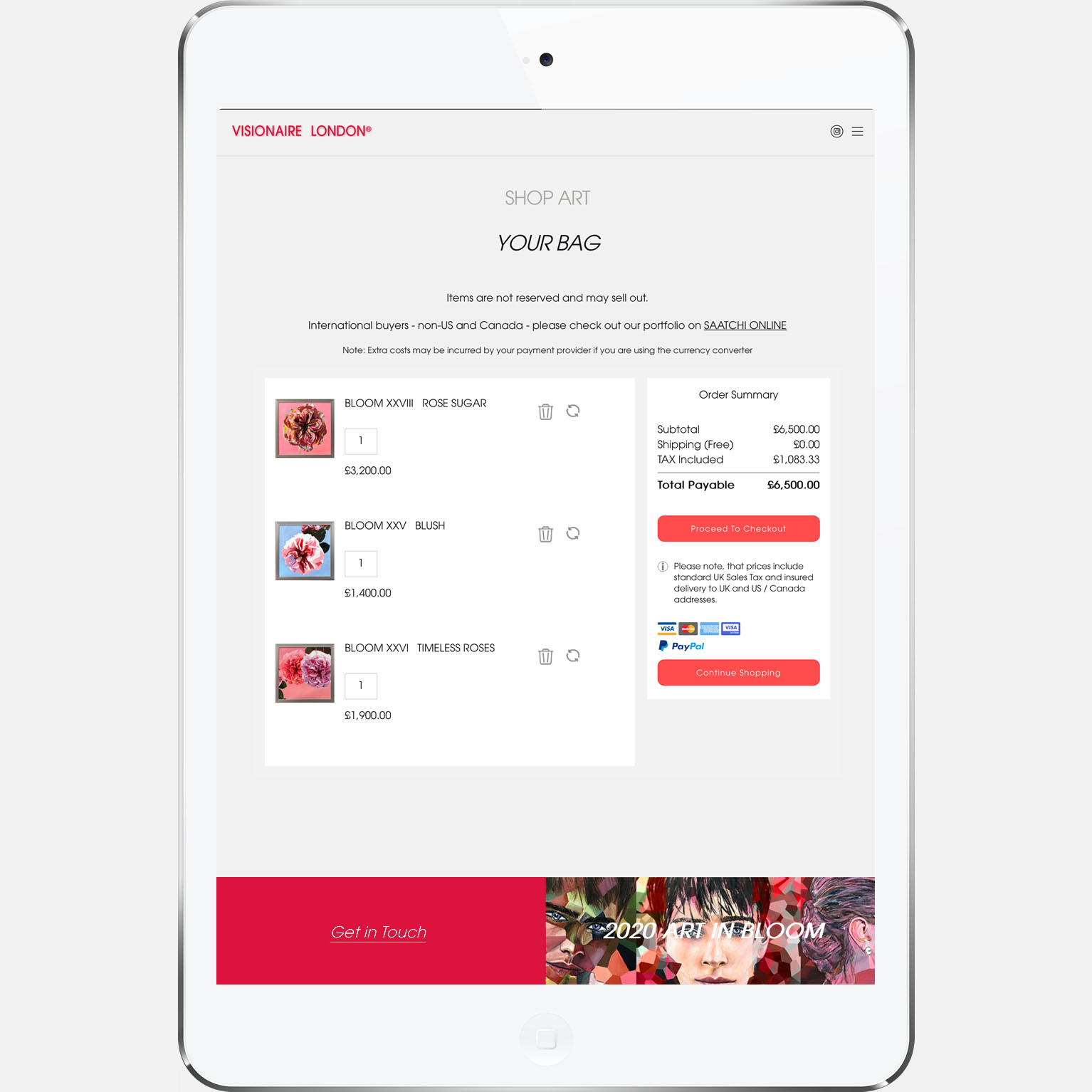 ECOMMERCE with SquareUp payment processor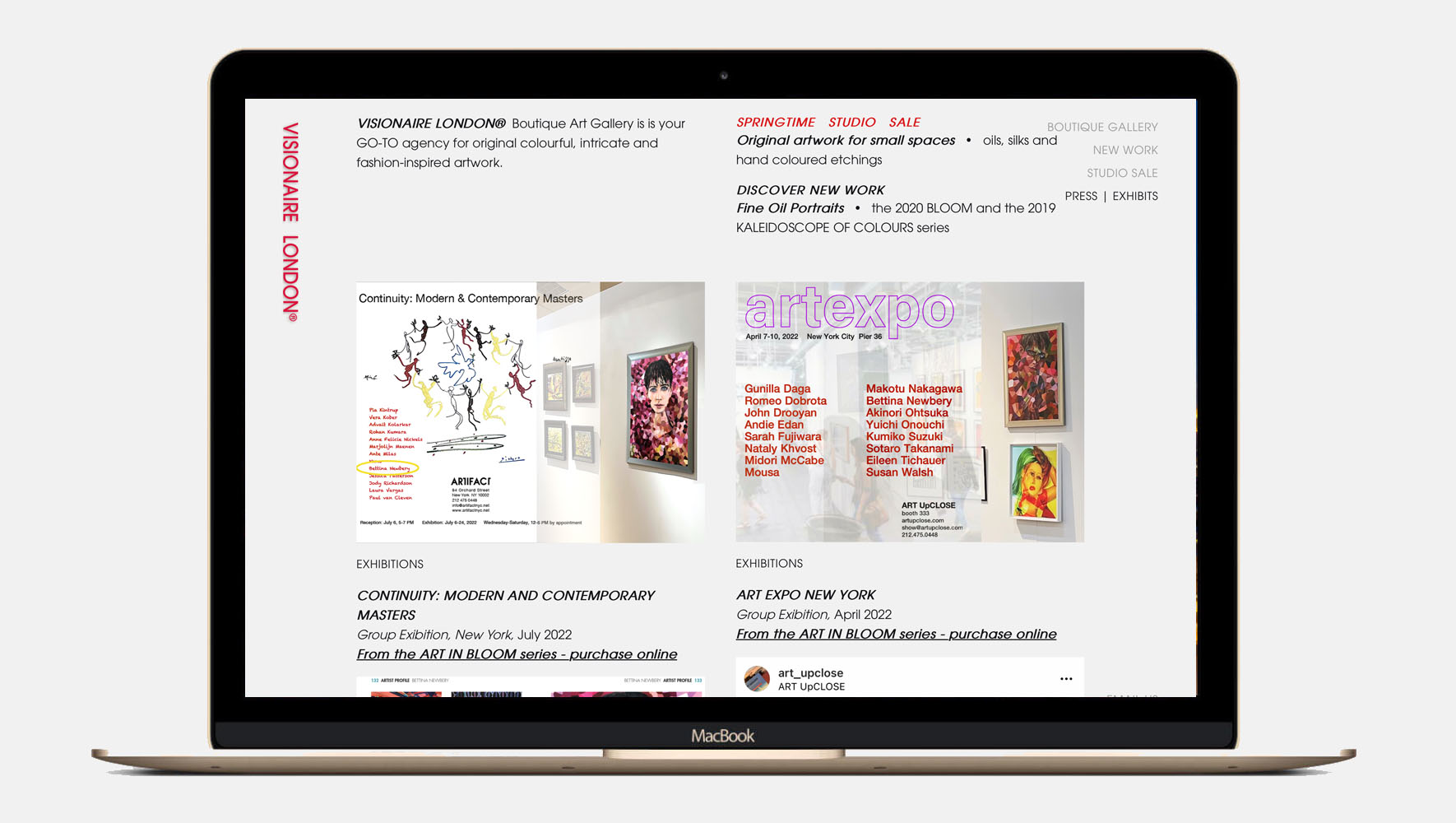 EXHIBTIONS | PRESS page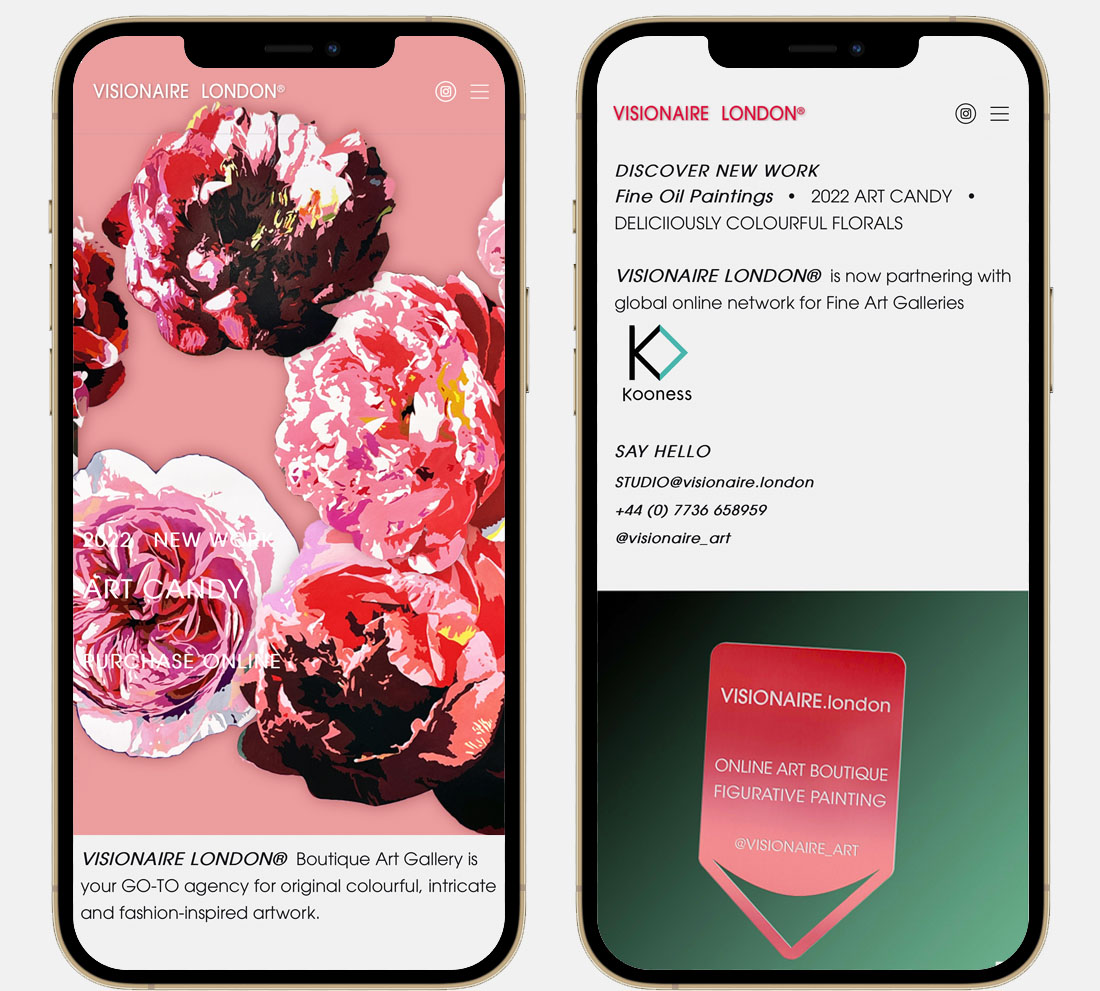 iPhone HOME page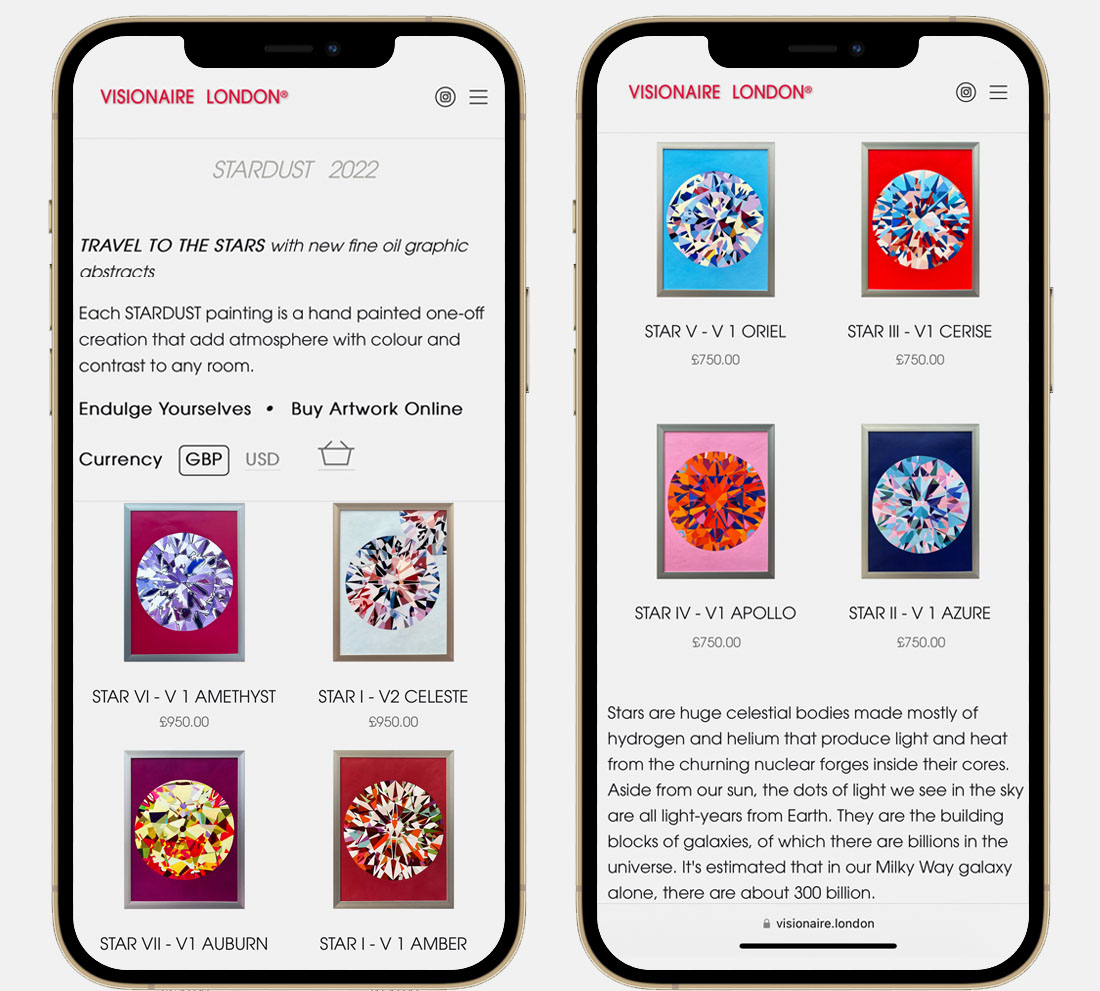 iPhone pages STARDUST series